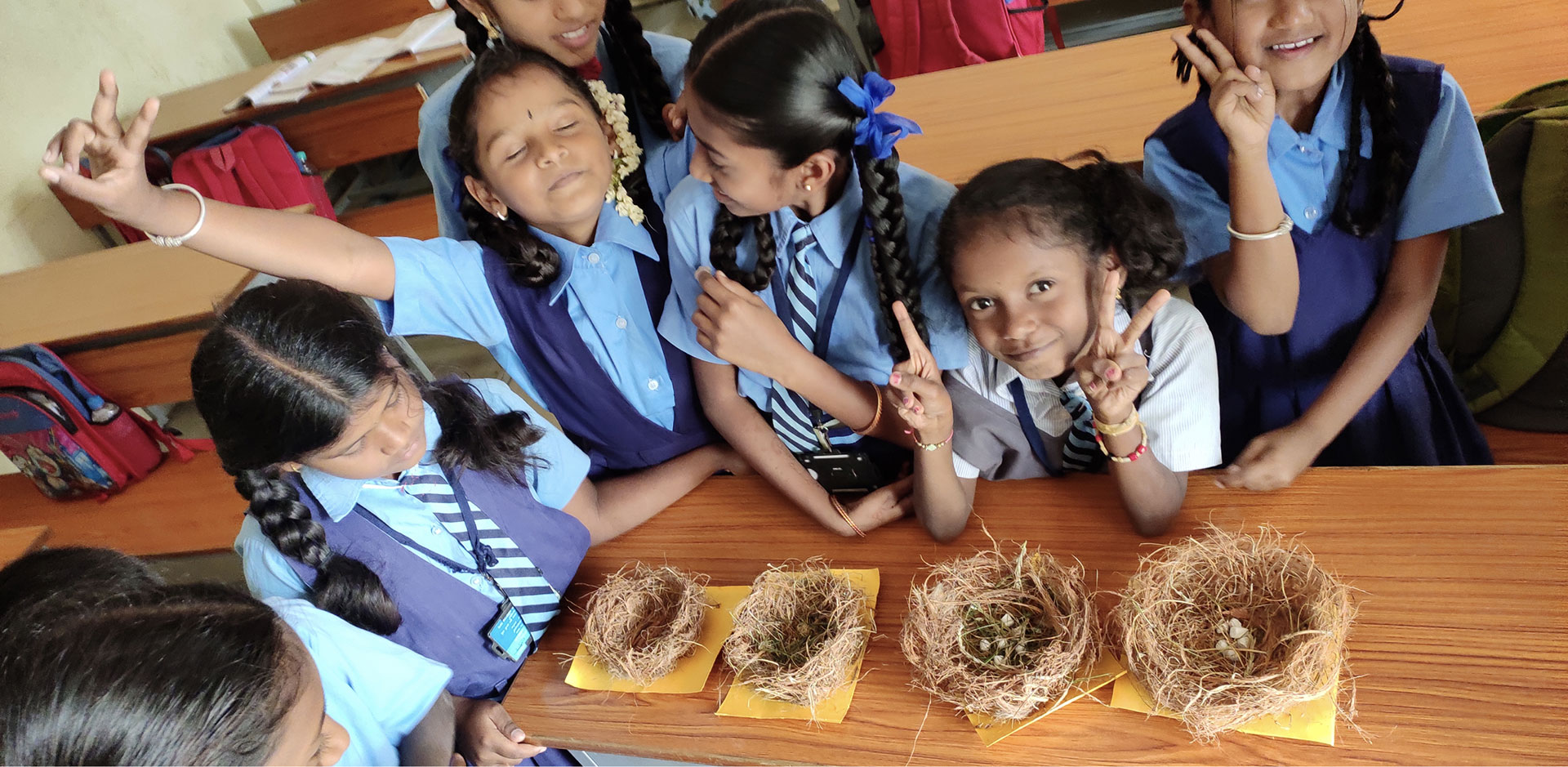 Education through experience & discovery
Our mission: to empower every government school teacher to create an experiential learning environment in their classrooms.

Lean More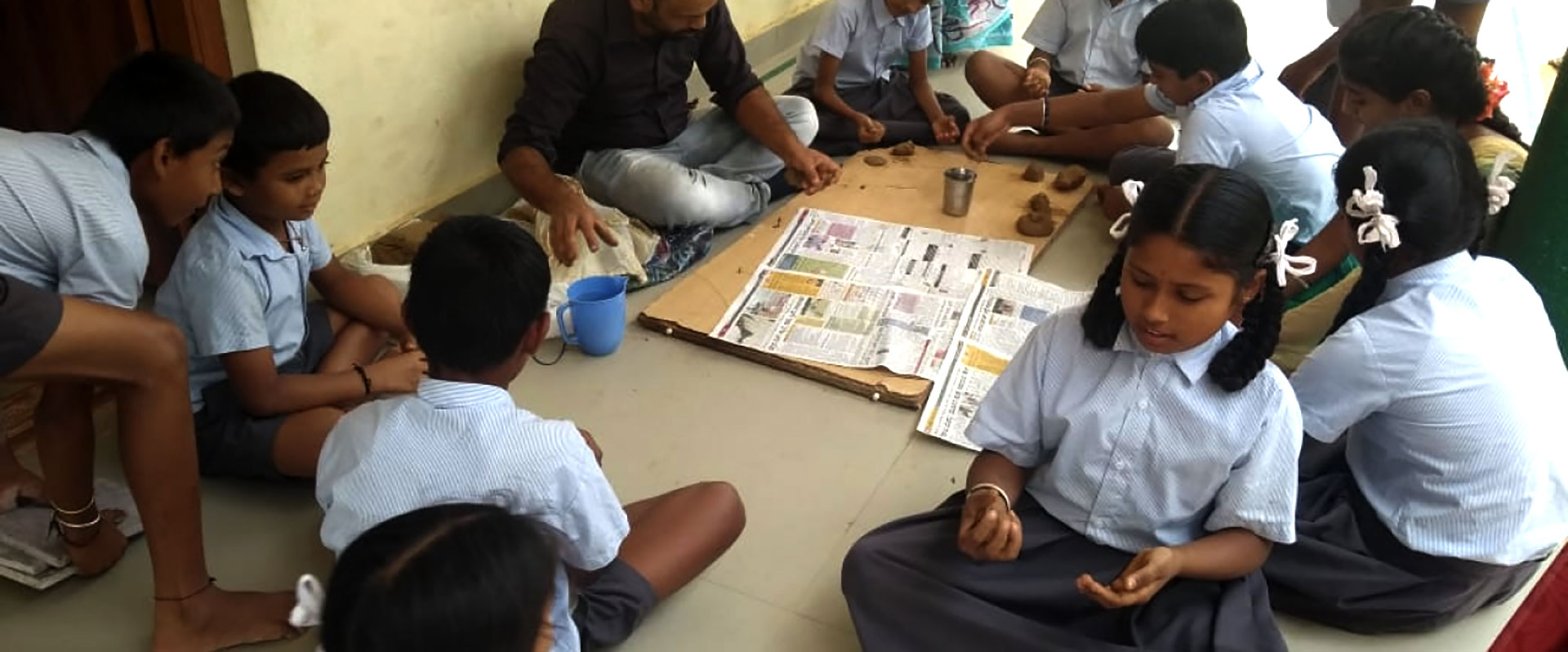 A new way
to look at education
The rapidly evolving industry requires the education system to create individuals who are equipped with 21st century skills who are capable of solving real world problems.
Indian education policies like the National Education Policy 2020 point to experiential learning methodologies as the key to developing the needed 21st century skills like creativity, communication, collaboration and real-world problem solving.
Watch the video on what experiential teaching in classrooms looks like.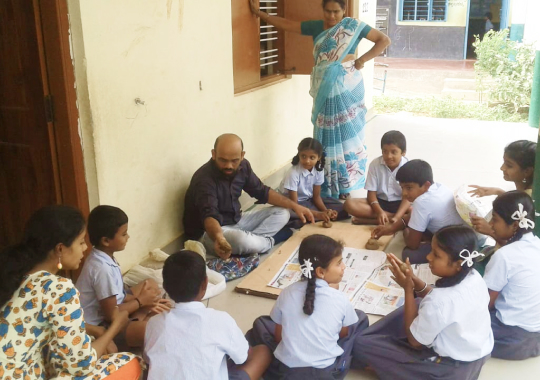 The problem
we want to solve
While the Indian education policies clearly articulate the need for a wide spread adoption of experiential teaching learning methods across the country, the problem lies in implementation.
We at Caring with Colour are working towards developing and implementing systemic solutions that can bridge this gap between the policy and implementation.
Our solution
Empowering teachers to adopt experiential teaching methods through Experiential teacher
training
We provide comprehensive training to improve the subject knowledge and pedagogical expertise of teachers. Experiential teaching
content
Our experiential teaching content helps teachers take their learnings from the training session into classroom practice. Create enabling
environments for adoption
We develop mentorship structures within the education department that supports the teachers in their journey to adopt experiential teaching methods.
Implementation of the solution is powered by our
technology platform called Teachopia that

supports effective execution and scalability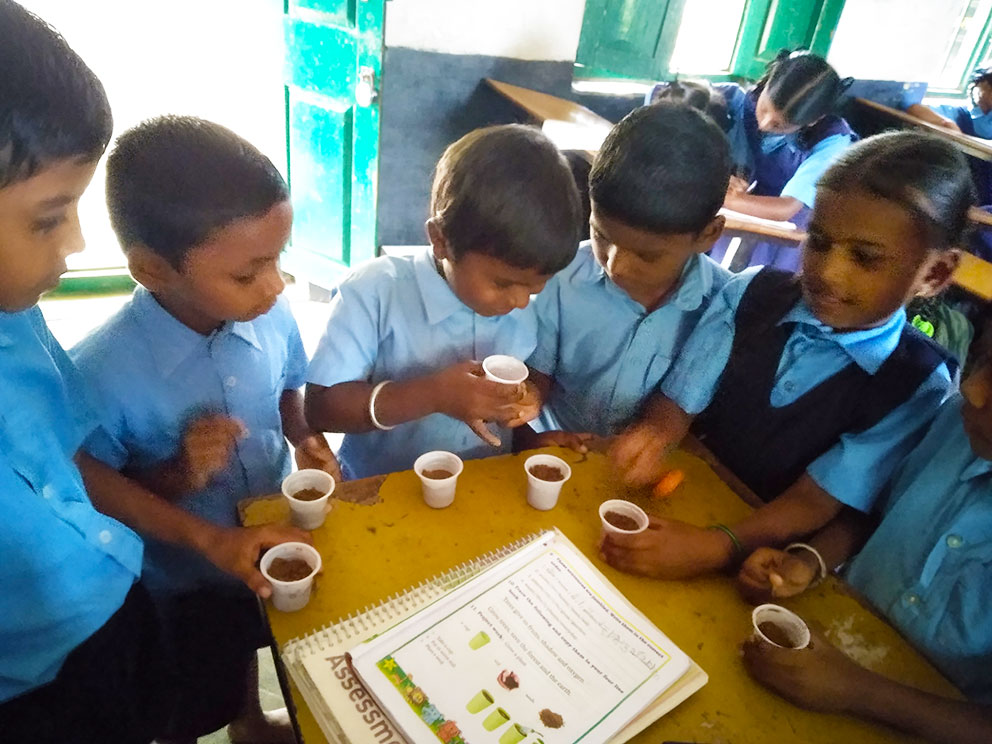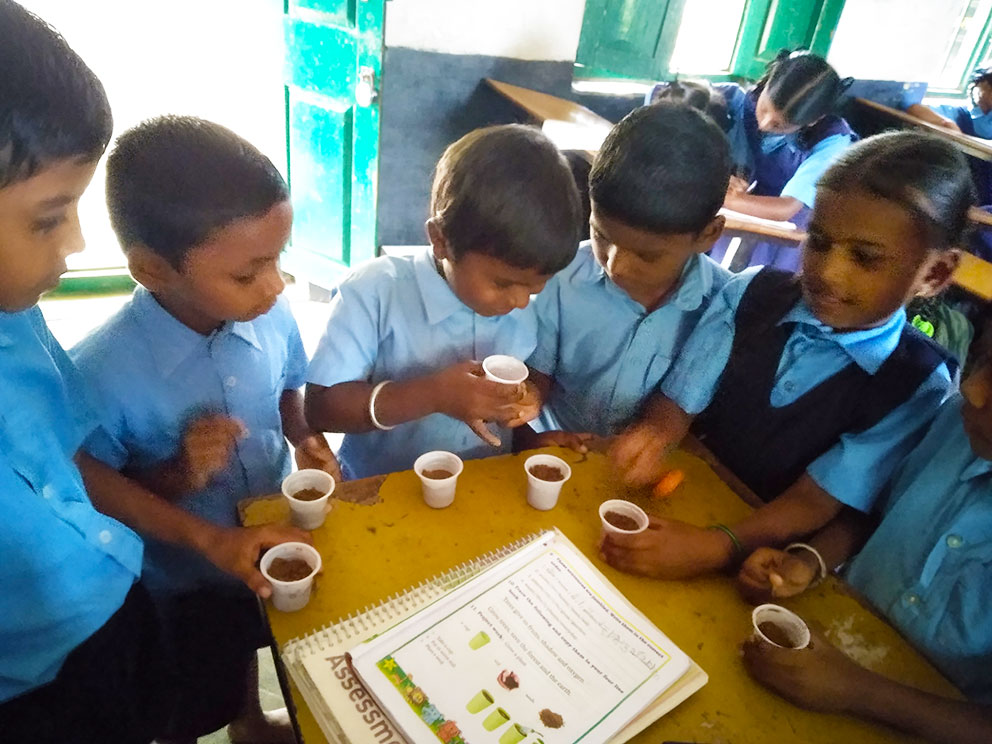 Our footprint
8,700+
number of teachers
2,80,000+
number of students
1,61,000+
training hours delivered
80
quality trainers in the dept.
We are looking for passionate and talented individuals who want to make a difference in Education space. If you are one of them, click below to check out new opportunities.